Emergency Dentistry Near You
While you may not prepare for dental emergencies, our emergency dentist in Shawnessy does! We understand how stressful unexpected toothaches can be. That's why we provide emergency dentistry near you. Our emergency dentist near you will always be here to treat you when you need it most.
What are Dental Emergencies?
Our emergency dentists near you are equipped with all the knowledge and skills required to treat any dental emergency. The following are common emergency dental situations:
Severe toothaches – a constant, painful toothache can indicate many oral health issues, including tooth decay and gum disease.
A missing tooth from an accident or injury – it is essential to visit immediately to increase the chances of saving your tooth.
Consistent, bleeding gums – if your gums are constantly bleeding when you brush or floss, it can be an early sign of gum disease.
Chipped or cracked teeth – the cracks and chips create space for bacteria to accumulate and cause oral health issues.
Trapped objects – if you cannot safely remove a trapped object yourself, please visit our office.
Infected tooth – it is important to seek treatment as soon as possible to prevent the infection from spreading into other areas of your mouth.
Broken or missing crown or filling – when you leave a broken dental restoration untreated, you will increase the chance of exposing your tooth and accumulating bacteria.
Injuries to soft tissues, lips, and cheeks – our dentists will thoroughly examine your mouth and develop a treatment plan.
Please contact our emergency dentist near you as soon as you can if you notice any abnormalities in your mouth or experience the symptoms listed above. Early treatment is crucial to prevent the spread and development of oral health problems.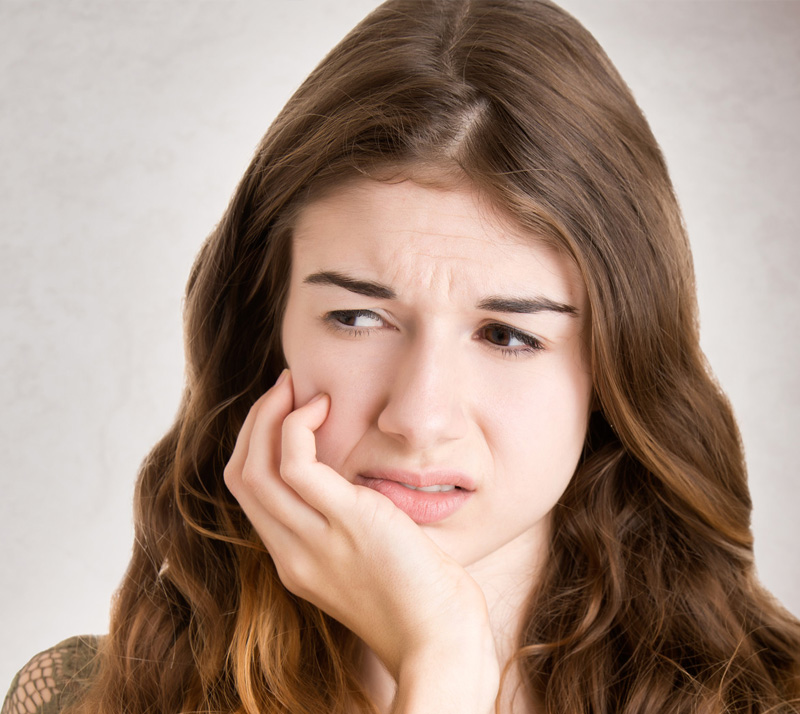 Types of Treatment for Dental Emergencies
Our emergency dentists in Shawnessy will determine which treatment is ideal for you after examining the severity and cause of your dental emergency. Typically, patients can expect the following treatments for each situation:
Toothaches
Fillings if you have minor to moderate tooth decay
Root Canal if the decay has spread to the pulp of your tooth
Extraction if the decay is severe and untreatable
Trapped Objects
Our dentists will use tools to gently and safely remove the object from your teeth or mouth
Chipped, Cracked, or Broken Teeth
Veneers to improve the appearance of your tooth
Crowns to protect damaged and weakened teeth
Fillings if you have minor chips or cracks
Root canal if the pulp is infected
Looking for an office that provides emergency dentistry near you? Our office offers emergency dentistry in Shawnessy. Your oral health is important to us, so our emergency dentist near you will do their best to accommodate and schedule you as soon as they can.